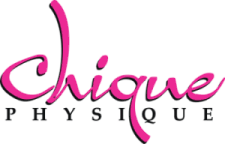 "When you look good, you feel good!"
Chique Physique is an in-home boutique that introduces a beautiful collection of sophisticated sportswear and activewear for women. Chique Physique is designed by Debbie Mullian who has the passion to help people and offers a personal touch for each individual. Whether you are a size 0 or a plus size, all shapes and body types can look fabulous!
Debbie wants to offer, to all ladies, the opportunity to look great; therefore, feel great!
...and, why NOT?
You can try the outfits on to see and feel the quality, the fabrics, the actual colors and of course, the fit on your own body. Debbie handpicks the many styles and colors. They are unique and some are one of a kind. That simply means, YOU, handpick what is best for you!
Chique Physique is in the Short Pump area of Richmond, VA in Debbie's home and you are welcome to SHOP many flexible hours. Just simply call or email Debbie and a convenient time, for you, can be personally scheduled. Hours vary from morning through evening, and the days available are Monday through Sunday!!
Chique Physique has TRUNK SHOWS at many different events and places. HOME SHOWS are ideal for the convenience of you and your friends. Shopping is a great way to have a get together and have fun.
Gift Cards are now available and make great gifts for any occasion, birthdays, anniversaries, holidays etc!
Click here to contact Debbie to schedule a time to shop, come to a trunk show, or host a home show.